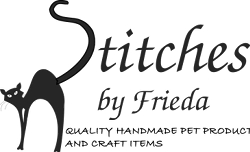 A little bit about myself. I was born in The Netherlands and moved to South Africa with my parents and two sisters when I was in my late teens. Sadly, I lost my father after just a few years in South Africa. By then my sisters and I had settled down resulting that my mom didn't want to move back. My husband is British who also moved to South Africa as a child. Neither of us ever gave up our respective nationalities, so when it became time to retire, and not wanting to do this in South Africa , the UK seemed the most obvious choice. We were grateful that our daughter and family decided to take this big step together with us and they now live a two minute drive away instead of 1100kms. I've been looking after our little Katie since she we moved back here and still do so every day. Watching her become her own person has been an absolute joy and I realise that I'm very privileged being able to have her with me all the time.
I've always done sewing and have been a quilter for as long as I can remember. Quilting really is my passion and I go weak in the knees when I see lovely fabrics. I started up Stitches in South Africa in 1988 and for years supplied shops and vets, mainly in and around Port Elizabeth on the east coast, which is where we lived. I have always been around horses as my grandfather bred racehorses in The Netherlands. With my daughter sharing this passion, Stitches became a successfull hobby that helped to help pay for another hobby for many years, allowing me to enable my daughter to be around horses every day..
Back in the UK, we realised that living here is a lot more expensive than we thought. Starting up Stitches again seemed the most logical thing to do. I started up a workshop at home to supplement our income and at the same
time being able to look after my granddaughter.
I am still not tired of making pet products, not by a long shot! Our little Katie shares our love for animals and is forever trying to help me to make all warm beds and coats for our four legged friends as there are loads out there that we haven't spoiled yet as she puts it. Whenever we see a dog in the village she asked me if it has a bed and a coat, so I'll have my work cut out for me for now.